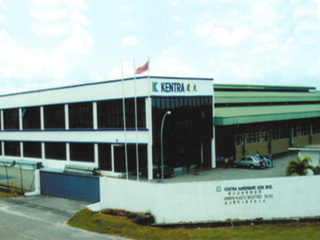 Chianta Plastic Industries Sdn. Bhd., based in Sungai Petani, Kedah was set up to manufacture high performance uPVC pipes for local use. To this end, Chianta Plastic (CPI) pipes are manufacturerd using the lastest available German technology and machines.

The key people in Chianta Plastic, have many years of experience in the manufacture of uPVC pipes. In other words, there is no problem in either the manufacture or installation of uPVC pipes that the professional staff of Chianta Plastic cannot handle.

A fully equipped quality control laboratory and a comprehensive quality system ensure that only the best is manufactured. Test results from reputed testing bodies (SIRIM etc) are available on request. Stringent and continual research and formulation ensures that CPI pipes have an expected working life of over 50 years.