UPVC SOIL WASTE & VENT FOR ABOVE GROUP PIPE SYSTEM
A commitment to using only the highest standard of raw material with complied to MS 1063:2002 and the latest manufacturing technology has established CHIANTA PLASTIC INDUSTRIES SDN. BHD. (CP) with a reputation as a quality manufacturer of Soil, Waste & Vent (SWV) pipes for use in above ground drainage systems intended to convey normal domestic effluents and surface rain water.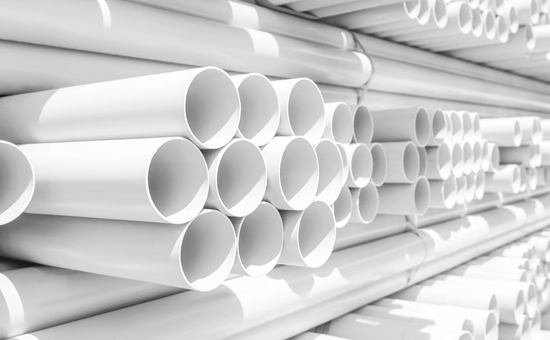 FEATURES
CP UPVC Soil, Waste & Vent pipes have the following characteristics, which make it ideal for above ground and underground drainage purposes.
Chemical Resistance – UPVC is resistant to most alcohols, fat and oils, It is also resistant to most common corroding agents including acids, alkalis and salts.
Smooth Wall – The smooth interior wall of CP pipes provides excellent flow rate due to low frictional resistance. The roughness coefficients for uPVC pipes are as follows.
Abrasion Resistance
UPVC pipes have been subjected to abrasion tests by independent laboratories around the world. Its performance under abrasion is well established and exceeds that of concrete and steel.
Ease of Installation and Transport
Jointing by solvent cement is effected without the need for special tools. The pipes are pipes are easily cut with an ordinary saw to required length for jointing. Its lightweight and good impact resistance makes handling of the pipe and installation very simple.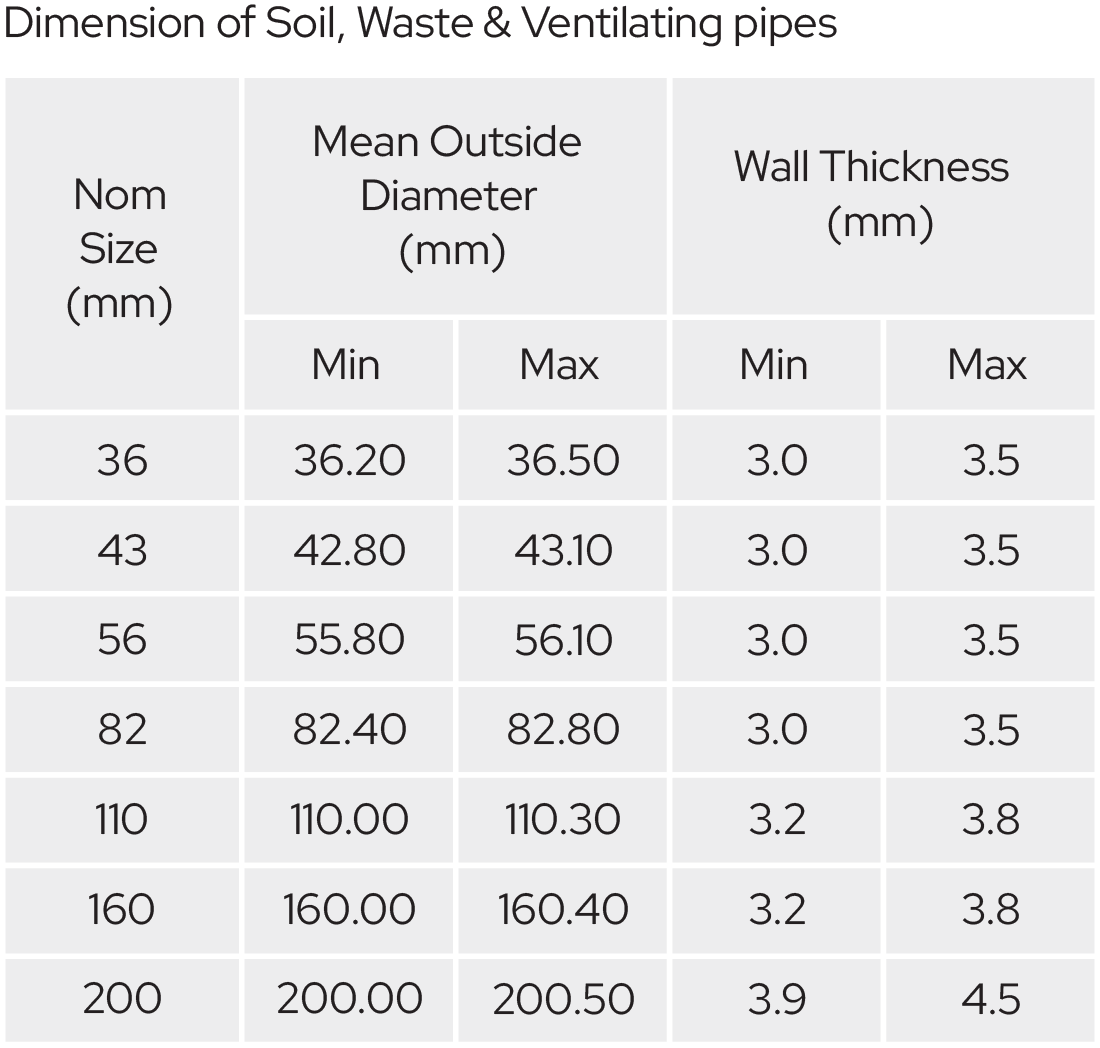 TECHNICAL SPECIFICATIONS
CP SWV pipes are manufactured and SIRIM certified to comply with the following standards and specification:
MS 1063:2002
Specification for Unplasticised PVC Soil, Waste and Ventilating Pipes, Fittings and Accessories.
PRODUCT DATA
COLOUR
:
White colour (for Soil, Waste & Vent Pipes).
LENGTH
:
Pipes are supplied in lengths of 4m and 5.8m and plain ended.
BRAND
:
SPP