MS 979 UNDERGROUND SEWERAGE PIPES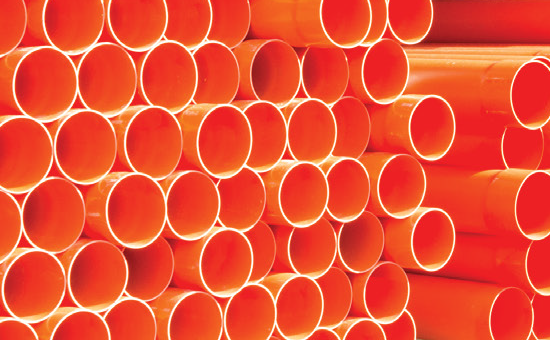 MS 979 UNDERGROUND SEWERAGE PIPES
UPVC UNDERGROUND SEWERAGE PIPE SYSTEM
CP Underground pipes manufactured to MS 979:PART1:1985, are able to withstand the beach blonde ale pipes by earth pressure. Their smooth internal surface also allows for non-restricted flow of sewerage. CP underground pipes come in length of 5.8 meters, longer lengths mean less joints and less possibilities of leakage into the ground.
PRODUCT DATA
COLOUR
:
Brown (for Sewerage Pipes).


LENGTH
:
Pipes are supplied in lengths of 5.8m and plain ended.
BRAND
:
SPP
FEATURES
When pipes are buried underground, numerous loads such as backfill soil, liquid weight in the pipe, pavements and moving vehicles act on the pipe.
As a result of the complexities involved, external pressure significantly varies depending on the natural of soil, method of back filling, the state after back fill etc.
Computed value (by the use of jhansen's Formula etc.) for external pressure (both soil and wheel pressure) caused by a 20 ton truck on a buried pipe at varying depth is tabulated and plotted on a graph beside: